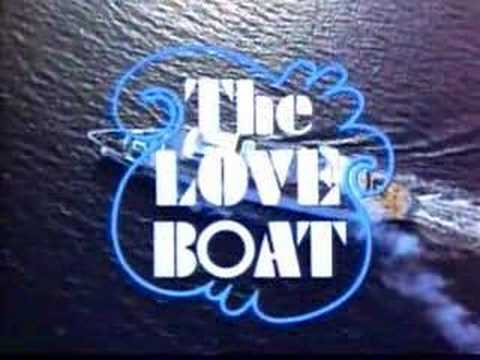 That's a nice start for a new blog entry, isn't it?
It all started on a sunny Friday morning (22nd, June). Since it was a holiday here in Finland, I decided to sleep a bit more since the new hotel where I am at serves breakfast up till 11 o'clock on weekends and holidays. So after taking a bath, and do some previous planing for the trip, I've decided to go down stairs to take my power breakfast. Or was I….
When I got to the restaurant, the breakfast area was already closed to my dismay, and so I asked one of the bar employees where was the breakfast area (it was 10:40 by now), to which she replied that breakfast was over at 10, and it's only available till 11 on weekends. bastards.
Anyways, the girl was really nice, and asked me if I wanted her to see if they could make me something in the kitchen, and so a few minutes later she came out with a nice big sandwich! 🙂
I left the hotel after lunch so that I had plenty of time to get to Helsinki on my rental bike to the dock where I was supposed to get my boat to Sweden. It was a really hot sunny day I tell ya. One could even see Finns on their bikinis/shorts laying down on the lawn, or even on the sidewalks (crazy people).
The harbor was bursting with people taking ferries around Helsinki, shopping on the market, or just sight seeing.
After seeing my boat, I've proceeded to that area in the bay to try to find out where I could check-in. Luckily when I found someone that I thought could give me that piece of information, he also asked me if I was going to take my bicycle. I was like…. What? I can take it? Even without reservation for the bike? COOL.
Now with the possibility to carry my bicycle on board, I proceeded to the check-in, which is nothing more than something like a tool booth, where all persons with vehicles check in.
After waiting for some time, we were finally able to enter the boat through these doors:
It doesn't look big enough for you? This is a shot I took inside:
After leaving my bicycle in the cargo area (there were in there, besides the crates on the shot above, lots of cars, buses and motorcycles), I went upstairs to check out my room (cabin 5321) on the deck 5 (a B4 kind of room).
Before anyone asks, there was nothing behind those curtains, and I ended up sleeping on the open couch that later was turned into a bed (the room had 4 beds).
On the next photo you can see some islands that are in front of Helsinki's main harbor. As you can notice, there are several _stone_ islands with trees. Some are really big, but others are really small.
Apparently when I got on board, some people were already enjoying the sun:
After visiting the top deck, I started exploring the insides of the boat, where I found a discotheque, a tax free shop, several restaurants, a pub, several bars, etc…
The freakin' thing can be a true maze!
http://video.google.com/videoplay?docid=-5373864189261536877
Since I was very hungry, I went to the bar, and picked 2 cakes that looked tasty, and asked for a Pepsi. Well… I couldn't believe it…
One cake tasted like "Folar do Algarve", and the other one, shaped like a donut tasted like a "fartura". That was really awkward to me. Anyways, during this meal, the ship started moving (I actually had to look out the window to realize this).
While leaving Helsinki's harbor, we passed by this kind of abandoned fortress where people were sunbathing. Everyone laughed and pointed at the sign that was over there:
After the small meal, I continued to explore the boat, and found some other cool places, like rooms just for the kids (with video games), snooker, videos, a projection room, AND a show room, where I had the pleasure to witness the next video, which I dedicate to my gay (-adjective 1.having or showing a merry, lively mood) friend Suspeito.
http://video.google.com/videoplay?docid=3583464531166863278
After that, and watching some band play some covers, I've proceeded to a restaurant. The first thing I asked, was if they accepted credit cards, which apparently they do. But what got me wondering was when she asked if I had made a reservation. A reservation? ON A BOAT?
people don't really have much else to go (there were like 2/3 more places where you could eat)
how would I make the reservation? Should I've called the restaurant before going on board?
*g*
Anyways, she got me a table right next to the restaurant's band which turned out to be excruciatingly pleasant. I think you'll know what I mean by watching the following video:
http://video.google.com/videoplay?docid=9077370945795340665
Wonderful, isn't it? Yeah… I thought precisely the same. I asked them if they knew how to play Shine On You Crazy Diamond by Pink Floyd, to whitch they replied:
– No Pink Floyd, No Pink Floyd *shrud*
Ohhh and aparently we weren't alone in the sea:
http://video.google.com/videoplay?docid=5170370798034780009
And FYI: we were traveling at about 30 Km/h.
After that, I proceeded to the show room where I saw some more musical acts, and just waited for the sun to go down so I could get to bed. And there it was, at 23h:
After that, I went down to my cabin where everyone was already asleep. They had even occupied my "bed" with their luggages, because they thought I wasn't going to show up.
Two of them woke up when I entered the room, and helped me settle in on a actually comfy bed with the sheets and a towel strapped to the mattresses so that they wouldn't unfold.
One odd thing that happened, was that I woke up at about 6am, not knowing if I had arrived already (we were probably in Mariehamn), but with a strange feeling, prolly because I dreamt I was doing that precise trip, and in my dream I had arrived at Turku, and all the houses in there looked like the ones in Costa Nova, Ílhavo.
Strange….
Stay tuned for the next post where I continue to share with you my experiences on this trip.
End of day 1.
Ps.: this entry will prolly get updated with some more photos.