Will fail me in my negligence
To arrest, oh yes
This crazy part of me?
Jamiroquai – Hot Tequila Brown
THIS ENTRY IS VIDEO INTENSIVE (movies by Stanley Kubrick), SO TO WATCH THE WHOLE ENTRY HIT "Continue Reading"

Hi gang,
The day started _yesterday_ at 0:00 when I called Elsa Martins to wish her a happy birthday 🙂
After that I went to bed to listen to some music, and while listening to Weapon of Choice by Fatboy Slim, I remembered its video clip, which is with Christopher Walken, who is a really cool actor. He always does these crazy parts (because of his looks I suppose). Well, anyways, here's the video clip:
And it just struck me… Wouldn't The Shining look CRAZY different, if the main role instead of be played by Jack Nicholson, would be played by Christopher Walken? Can you imagine Christopher saying "HERE'S JOHNNY!" or… typing "All work and no play makes Jack a dull boy?" WOW! Right? Just picture it!
REALLY SCARY SHIT!
Anyways… Today I woke up at 9:30, Tiago came in, got out of the house at 10:00. He wanted a REMATCH on the Badminton game (because I had kicked his ass before). Well…. Guess what? I won both the games we played 🙂 WOOS!!!! AHAHAHA I even forgot my eyeglasses at home, and still I won 🙂
OH OH and FYI, Badminton IS a hard game! I get to run a very lot, and do some SMACK DOWNS! Of course during the last games, whenever I scored a point, I sang:
This is my rifle this is my gun, this is for fighting and this is for fun!
While holding my racket like a rifle 🙂 (he started calling me Private Joker, and I started calling him Gomer Pyle :D) All references to the movie Full Metal Jacket.
Check minute 01:28 of this clip for the Private Joker and minute 02:08. For Gomer Pyle, check minute 03:57:
Well… and in all honesty, how could I post these Full Metal Jacket clips, without posting the BEST ONE? 🙂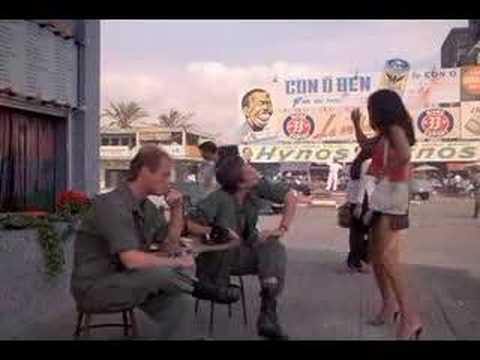 (the music on the background is from Nancy Sinatra)
Will have lunch in a few minutes, and then head out to the gymnasium. Take shower over there, come back home, and study.
So yeah… It's been pretty intensive sports wise. 🙂