Though I haven't seen the movie from the beginning (I think I only saw half of it), I really enjoyed it, and I recommend everyone to see it. 🙂
I specially enjoyed the long stroll Ethan Hawke and Julie Delpy took around Paris. I also liked a lot when she sang a little waltz, as she puts it.
imdb link with more information
imdb link for some cool trivia
<update>
I've just realized that there's much more to this movie then I previously thought. Apparently this is a sequel for Before Sunrise, a film shot 9 years before this one.
I don't want to spoil you the movie, so I'll just put a quote from the Before Sunset movie plot:
Jesse, a writer from the US, and Celine, a Frenchwoman working for an environment protection organization, acquainted nine years ago on the train from Budapest to Vienna, meet again when Jesse arrives in Paris for a reading of his new book.
Got the hint?
</update>
You can also see below some clips from youtube:
This is the trailer: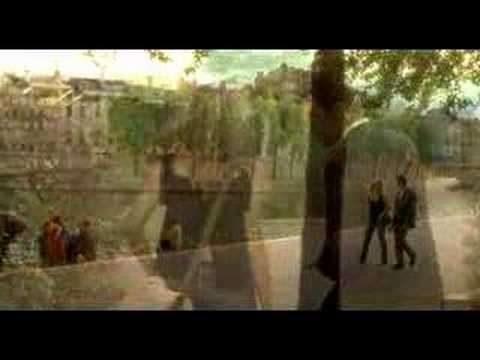 This is the song I mentioned before:
be aware, this is a romance 😛